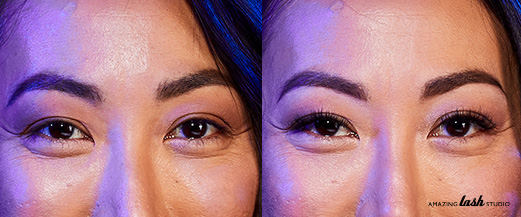 What Are the Different Lash Styles (And Why They Work)
You've made the choice to get lash extensions and your Amazing Lash Studio® appointment day is finally here! Not sure what style to try or how much volume you want? That's OK! Your Amazing Lash Studio stylist will help you select a lash style best suited for your eye and face shape, your desired look, and even your lifestyle. You'll start with one of four amazing styles, and customize as you wish to achieve the lashes of your dreams.
Here's what to expect when you decide to go for it.
Amazing Lash Studio's Four Lash Styles
Gorgeous: It's in the name, isn't it? The wonderfully-named Gorgeous Lash style adds longer eyelash extensions directly above the center of the eye, then subtly lowers in length at the corners of both eyes. This gives the appearance of a more open eye.
This style is best suited for eye shapes that are almond, deep-set, mono-lid, downturned, wide-set, or hooded.
Curious where to try this style? If you've got an upcoming event or photoshoot which requires a standout look, the Gorgeous Lash is the way to go! This is perfect for events like weddings, proms, and professional portraits.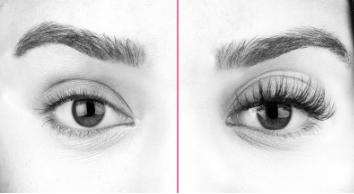 Natural: This popular lash style enhances your natural beauty! It conforms to your natural eye shape with a subtle and gradual flare at the outer corner. Shorter lashes applied to the inner corner give a subtle, feathery feel.
The Natural Lash look is best suited for almond, protruding, mono-lid, and close-set eyes.
This subtle yet sophisticated look is perfect for those who desire an everyday, polished and put-together look whether you're going to the gym or the boardroom.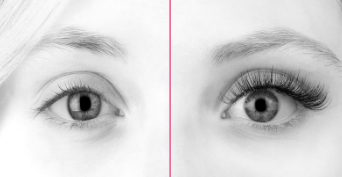 Sexy: Got a hot date or a once-in-a-lifetime event coming up? The Sexy Lash may be the perfect fit for you! Featuring lash extensions that are longer on the outside edge of the eyes, these extensions create a sleek and alluring cat eye appearance.
The Sexy Lash extension is recommended for those with almond, protruding, mono-lid, and close-set eyes.
This head-turning style is perfect for a third date, anniversary celebrations, or special trips!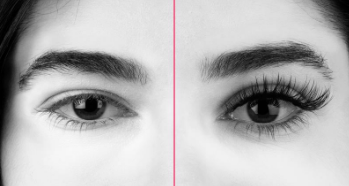 Cute: Want to appear flirty and fun? This lash style uses longer eyelash extensions at the center of your lash line to make your eyes appear larger and more open, like a doll. 
The Cute Lash extension is best for almond, deep-set, mono-lid, downturned, wide-set, and hooded eyes.
If you want a look that's a little more eye-catching than the Natural Lash, but still appropriate for everyday wear consider the Cute Lash!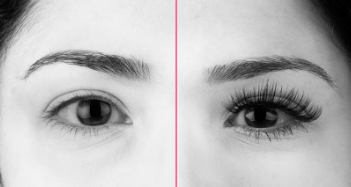 The possibilities don't end with these four foundational choices. Try further customizing your lash look by taking advantage of Amazing Lash Studio's enhancements. You can even add extra volume or mix and match styles for a Hybrid look!
Different Lash Enhancements
These are the different Lash enhancements available at Amazing Lash Studio locations.
Amazing Volume Classic 3D: The3D Volume Lashes are made up of 3 individual strands and provide fullness with a more natural, wispy, everyday look.
Amazing Volume Glam 6D: The6D Volume Lashes are made up of 6 individual strands and offer a dramatic, made-up look -- perfect for achieving the look of thick mascara without having to apply any mascara at all. Talk about a win-win.
Featherweight Volume Lashes®: Also known as Featherweight Russian Volume, these lashes are ultra-light, crazy comfortable, and so weightless you may forget you're wearing them.
Hybrid Volume: Hybrid is a mix of classic and volume lash extensions. Mixing these lashes together creates a level of fullness that cannot be achieved by classic or Volume Lashes alone.
Mega Volume: Makes a statement and provides an even more dense, dark, voluminous, and dramatic look. Mega Volume Lashes can be perfect for guests who don't have a lot of lashes, have sparse natural lashes, or just want a more dramatic look. Your Lash Stylist will help you choose whether 8D Mega Volume Lashes or 10D Mega Volume Lashes should be used based on your lash look preference.
Now that you've decided to take the leap into the world of lash extensions so that you shine at that high school reunion or company get-together, you may have already begun to notice the wide variety of lash styles available. Although this is exciting and presents a world of opportunity for creativity and self-expression, it's understandable if it also feels a little intimidating. Don't worry -- the stylists at Amazing Lash Studio locations have your back! There's no need to be intimidated.
It's OK if you don't know what you want. You will work together with your Lash Stylist to find the perfect style to enhance your natural beauty because  Lash Stylists are here to help! 
When you take the time to uncover the different types of lash extensions available to you, this empowering act will enhance your ability to achieve the natural, yet stylistic, look you've been dreaming about. 
Matching Lash Extensions to Your Natural Eye Shape
Now that you're aware of the many eyelash extension styles available to you, it's also important to learn about your own unique eye shape. Certain lash styles will enhance particular eye shapes in a more noticeable way. 
Here are some of the more common eye shapes, and recommendations of which extensions may work best:
Almond eyes:

If your eyes are shaped like almonds, you can get away with wearing most kinds of eyelash extensions! That being said, extensions that create an appearance of rounder and fuller lashes may be of interest to you, such as doll eye extensions.

Wide-set eyes: If your eyes are set wide apart, long and feathery lashes will help create the appearance of closer-set eyes. It might be best to avoid cat eye extensions, as they enhance the sense of distance between the eyes.
Close-set eyes: If your eyes are set close together, cat eye extensions, or any style which places more lashes on the outer corners of the eyes, will look great on your natural eye shape. 
Hooded eyes: Hooded eye shapes are quite unique and tend to give the appearance of smaller eyes. For this reason, voluminous and curly lash extensions can really brighten up the eye area. For optimal results, choose a style which will place the most lashes in the middle of the lash line. 
Amazing Lash Studio Lash Stylists are dedicated to providing you with an amazing experience. Amazing Lash Studio locations are here to help you with lash length, volume, and style so you get a customized look that's the perfect complement to your eyes and face, one that you'll surely love. Be bold, be subtle, be creative, be whatever you want to be. The perfect look is yours.
Category: EyeLash Extensions Guide
Tags: eyelash extensions, eyelash extension styles, lash line, individual lashes (lash), natural eyelash, hooded eyes, doll eye, cat eye style (style), volume lashes (lash), downturned eyes, natural lashes, outer corner, corner of the eyes (corners of the eye), close-set eyes