Careers At Amazing Lash Studio Locations

A Mission of Confidence
Our mission is to create lasting beauty & confidence through passion, dedication and excellence so our guests will look and feel amazing. As a Lash Stylist with the Amazing Lash Studio® brand, you have the power to help women achieve the beautiful look they want, inside and out.
A Glamorous Way to Grow
Amazing Lash Studio values your success and offers a clear career path for advancement. Perfect your skills by training with our Master Trainers, and grow your career and income by becoming certified as a Master Stylist, Stylist Trainer and other senior roles.
An Environment of Learning
Amazing Lash Studio stays on trend with the newest and best technology, and ensuring Lash Stylists are at the top of their game through perpetual education and training is a number one priority. The brand wants guests to look their best, and Stylists to feel confident making them that way.
All Eyes on You
Without Lash Stylists, the Amazing Lash Studio brand does not exist. Your hopes, dreams and wishes are heard and your feedback on products and services is valued. And, with a nationwide network of dedicated beauty professionals, you're never alone and your career possibilities and professional resources range from sea to shining sea.
No Experience Required
Amazing Lash Studio is one of the only brands that hires lash stylists without any lashing experience! We provide 5-10 days of training with an experienced instructor, whose guidance, support and supervision during training prepares you to be confident and professional from your first day on the books.

Mariah
"You can really be an artist and just create."
Veronica
"The brand is so welcoming."
Anna
"They taught me from the ground up and they also taught me about leadership."


Competitive
Compensation

Flexible Full-
or Part-time Status

Advanced Technique
Education

Discounts on
Retail Products

2-week Intensive
Eyelash Application
Training

A Fun, Successful
Environment
Benefits vary by independently owned and operated studios.
Our Commitment to Health + Safety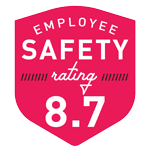 *Safety rating is out of a maximum of 10
and based on employee survey results
Amazing Lash Studio locations have been eagerly awaiting the day when they can welcome job candidates through their doors. We are excited to announce that studios are beginning to reopen in compliance with the local, state and national regulations. We have worked diligently during the closures due to COVID-19 to update the brand's already rigorous sanitation and safety standards.

Each studio's top priority has always been to be the best home for their cosmetologists and estheticians. Our philosophy is to provide the best work environment for cosmetologists and estheticians so they can focus on delivering a stunning eyelash extension experience to help guests look and feel amazing. Our resolve is stronger now than ever before.


Our New Safety Measures
The Support Center, along with the local teams at Amazing Lash Studio locations, have been hard at work to raise the bar of hygiene and sanitation, as well as considering every step of the team members and guests' experience to ensure we meet everyone's needs in a focused and safe manner that is in accordance with government guidelines. We have implemented new policies and procedures to further promote the health and safety of guest and staff which are outlined below:
What Our Locations are Committed to:
Enhanced cleaning procedures including 10 minutes between each appointment to deep clean lash suites and common areas.
Meeting or exceeding all state, local and regulatory guidelines relating to sanitation and hygiene. All disinfectants used in the studio are EPA verified for use against SARS-CoV-2, the virus that causes COVID-19.
Staggered appointments to minimize social contact and optional curbside check-in via phone call to avoid gathering in waiting areas.
Employee temperature screenings at the start of their shift to confirm a temperature lower than 100.4 (in accordance with CDC recommendations) to ensure studio teams are well and ready.
All studio team members will wear a mask when in the lobby, during any interaction with a guest, or when in the break room.
Increased education for studio team members focused on sanitation and hygiene standards for smart, safe practices.
What We are Requesting Guests to Commit to:
Temperature check via a touchless thermometer prior to your service (Guests with a temperature registering 100.4 or higher must reschedule their appointment with no late cancel fee or penalty)
Affirmation that you aren't sick or haven't been around anyone that has been sick.
Wear a face mask upon arrival and during your appointment.
Enjoy your one-on-one service provided in the comfort and safety of your own private lash suite.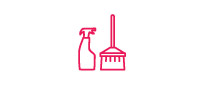 KEEP IT CLEAN
Enhanced cleaning procedures including 10 minutes between each appointment to deep clean suites and common areas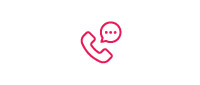 AVOID THE CROWDS
Staggered appointments to minimize social contact and optional curbside check-in via phone call to avoid gathering in waiting areas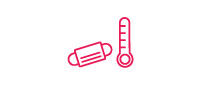 EQUIP OUR TEAM
Temperature screenings, face masks and gloves to ensure our team is well and ready for your service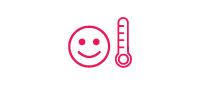 ENSURE GUEST WELLNESS
Precautionary measures include face masks (we'll provide one or you can bring your own), temperature checks, and affirmation that you aren't sick or haven't been around anyone that has been sick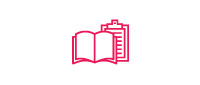 INCREASE SAFETY TRAINING
Increased education for our team focused on smart, safe practices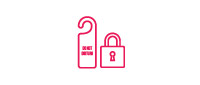 RELAX IN PRIVATE
One-on-one services provided in the comfort and safety of your own private suite
What to Expect for Your Hands-on Interview
We understand that an interview can be a somewhat stressful experience, but at Amazing Lash Studio locations, they don't have to be! That is why each studio is dedicated to over-informing candidates so they know exactly what to expect, feel safe and have a great interview experience.

While all Amazing Lash Studio locations vary slightly in their interview and selection process, here are some general things a candidate can expect.
What to Expect When Setting Up Your Interview and When You Arrive at the Studio
All studio team candidates must answer the following health screening questions at time of booking the interview date and time (verbal), prior to their interview via appointment confirmation or reminders (verbal or email), and at time of the interview when arriving at the studio (verbal and written):
Have you been asked to self-isolate or quarantine by a doctor or a local public health official in the last 14 days?
Have you experienced any cold or flu-like symptoms in the last 14 days (fever, cough, shortness of breath or other respiratory problem)?
Have you had close contact with or cared for someone diagnosed with COVID-19 within the last 14 days?
Here are Some Additional Measures We are Taking to Ensure Your Safety
Curbside check-in at participating studios (check with your local studio when scheduling your interview), candidates may call the studio when they arrive and enter the lobby at least 5 minutes prior to their scheduled interview time to complete their temperature check and health screening questionnaire.
Temperatures registering 100.4 or higher must reschedule their interview.
The entire lash suite is disinfected, including lash table, bolster, pillow, door handles, trolley, lash stylist chair, mannequin, tweezers, and light switch.
The room you will conduct your hands-on interview in will be prepared with fresh table paper and disinfected back bar supplies.
All cosmetologists and esthetician job candidates will wash their hands before starting the intake, and hands-on portion of your interview.
Your interviewer will have undergone the same screening process, and be required to wear a mask at all times, for your protection.
What to Expect During Your Hands-on Lash Service
Lash stylist candidates will wear a face mask. Your interviewer will also be wearing a face mask before, during, and after your interview. For extra sanitation precautions, all blankets have been removed from lash suites until further notice.

Most common Job Keywords in our network:
Lash Technician, Lash Stylist, Esthetician, Cosmetologist
Sales, Customer Service
Manager, Director
There are currently no jobs posted.
©2020 Amazing Lash Franchise, LLC ("ALF"). Each Amazing Lash Studio location is independently owned and operated. Franchise owners (or their designated hiring managers) are solely responsible for all employment and personnel decisions and matters regarding their independently owned and operated studios, including hiring, direction, training, supervision, discipline, discharge, compensation (e.g., wage practices and tax withholding and reporting requirements), and termination of employment. ALF is not involved in, and is not responsible for, employment and personnel matters and decisions made by any franchise owner. All individuals hired by franchise owners' studios are their employees, not those of ALF. Confidential. Unauthorized duplication, dissemination, distribution, or use of this material is strictly prohibited. Amazing Lash Studio and Amazing Lash Studio + design are registered trademarks owned by ALF.