Show-Stopping Eyelash Extensions in South Jordan
Gorgeous lashes + a low-maintenance routine? Yes, please! With Amazing Lash Studio South Jordan's bold, beautiful eyelash extensions, you can feel empowered to be the sexy, playful, daring woman you've always been or wanted to be. We want you to leave looking and feeling your best, and our lash stylists will help you achieve the look you want. Whether you need a full set of lashes or an eyelash refill, you can find the perfect set of lashes you need to meet your beauty needs at Amazing Lash Studio South Jordan. Don't forget to book your appointment with one of our amazing lash stylists today!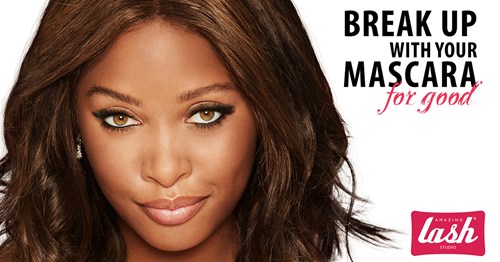 Enhance Your Natural Lashes
The bend and snap isn't the only way to grab your crush's attention. Why not add some flare to your lashes? With Amazing Lash Studio South Jordan's four unique lash styles, you can accomplish the bold, beautiful look no one can ignore. Our Natural, Cute, Gorgeous, and Sexy lash styles vary in lengths and thickness to enhance the natural lashes and give you the gorgeous look you've always wanted. The best part about our eyelash extensions? They're so lightweight that you'll forget you even have them! Our introductory offer includes a full set of lashes for just $79.99. Get ready to turn your eyelash dreams into a reality.
Give Your Wink A Lift
Are you ready to lift your natural lashes? Amazing Lash Studio South Jordan can raise your natural lashes to new heights by adding a semi-permanent curl to your existing lashes! Unlike lash extensions, our lash lift uses a perm solution to keep your lashes perfectly curled through their natural cycle.
Raise Your Everyday Lash Game
Isn't just waking up, getting dressed, and walking out the door the best? With Amazing Lash Studio South Jordan, a shorter morning routine is just an appointment away! If you're ready to boost your looks and your confidence without having to put on any makeup, then you're ready for eyelash extensions from Amazing Lash Studio South Jordan. Book your appointment today and get ready to raise your everyday lash game! Are you interested in receiving priority booking, rewards for every visit, and savings up to 50% on specialty lashes? We don't blame you! Contact us today and ask our studio about becoming a member.