Enjoy Effortless Beauty

The fall season is full of festivities, Halloween, and holiday prep, and in the midst of all your activities, you may be looking for ways to save time. With Amazing Lash Studio American Fork, we can help you save time on your beauty routine with semi-permanent eyelash extensions! Our lashes are longer, fuller, and thicker than your natural lashes, so you can forget the mascara and take advantage of our no-fuss lash extensions.
Natural-looking, low-maintenance lash extensions from Amazing Lash Studio American Fork help you to look runway-ready everyday. Besides, your first full set of lashes are just $79.99! Maybe you're looking to add some glam to your Halloween costume, or maybe you're wanting runway-ready lashes for your next holiday party. Either way, our eyelash extensions are the perfect accessory to any activity you have planned. Beautiful, low-maintenance lashes are only an appointment away! Book your appointment at Amazing Lash Studio American Fork today.
Download The Amazing Lash Studio App
Eyelash Extension Specialists In Utah County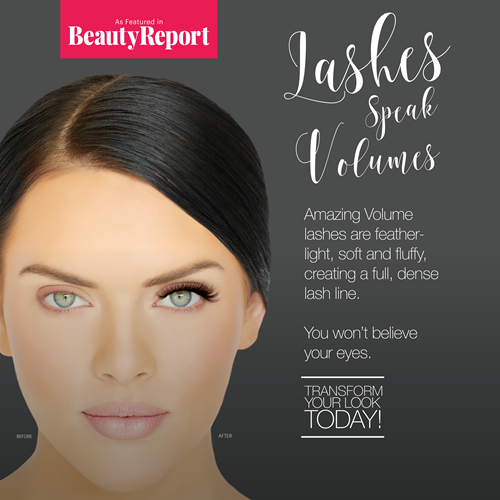 Amazing Lash Studio American Fork is located in The Meadows shopping center in Utah County. Our friendly staff specializes in applying high-quality, semi-permanent eyelash extensions. By choosing length, volume and material, our trusted lash stylists will create a personalized set that will make you forget about those store-bought false eyelashes.
Get ready for show-stopping eyelashes with Amazing Lash Studio American Fork! Whether you need a full-set of lashes or an eyelash refill, our lash stylists will provide you with the perfect set to meet your beauty needs. Our mission is to empower women to be the sexy, playful, flirty and even daring woman they've always been or wanted to be! Whether you come into our studio weekly or just visit for special occasions, we want you to leave looking and feeling your best.
Call today to schedule your appointment with our amazing lash stylists.
Follow Us on Social
Gorgeous Eyelashes For Your Active Lifestyle
Get dazzling eyes with eyelash extensions from Amazing Lash Studio American Fork. Enjoy longer, thicker and fuller lashes with our lightweight, synthetic eyelash extensions. Our patented application technique provides a stunning lash line in a fraction of the time it takes in other salons. Wearing our semi-permanent eyelash extensions makes looking great with your active lifestyle so easy. You can swim, exercise, and never need to worry about mascara. Wake up with beautiful lashes that will look great before, during and after your workout, too.
Ready to upgrade your look?
Our introductory offer includes a full set of lashes for just $79.99 and allows you to achieve the longer, fuller lashes that you've always wanted. Our lash stylists turn your eyelash dreams into a reality. During your first visit, your lash stylist will conduct a style consultation to customize the lash style that will best suit your desired look. We offer four unique lash styles – there is no look we can't accomplish with our lashes! Our eyelash extensions vary in lengths and thickness to enhance your natural lashes and transform your look into something amazing! The best part about our lashes is that they are extremely lightweight. You'll forget you even have them!
Once you have experienced the benefits of our eyelash extensions, you'll begin to wonder how you survived without them. Want to simplify your beauty routine and save on lash maintenance? Amazing Lash Studio American Fork makes becoming a member easy and convenient for you. Our members receive priority booking, studio rewards for every visit and savings on all Amazing Lash retail products and so much more. Call our American Fork studio for more information on an Amazing Lash Studio membership today!
Along with your style choice, you also have the option to choose your lash type. Looking to add volume? Our volume lashes are perfect for those who are in need of a more pronounced, dramatic look. If you're interested in adding a pop of color to your everyday look, try our color lashes! Choose red, blue, green or purple for a subtle and fun enhancement.