What to Expect at Amazing Lash Studio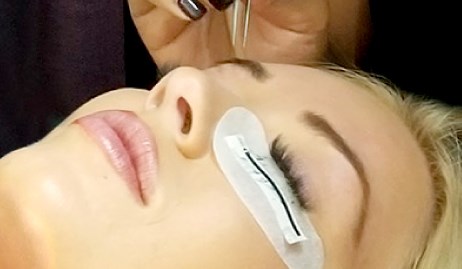 Before
When you walk through our doors you'll be greeted by a lash consultant who will explain the different style choices we have. Decide if you want Gorgeous, Sexy, Cute, Natural, or our new Volume lashes. Next, you will meet with your lash stylist to further customize the style you have chosen to your personal preference. Finally, before your service begins, the health of your natural lashes will be evaluated to ensure they can support the lash look you are seeking.
During
First, get comfortable on our massage table and enjoy a blanket, dimmed lights, and relaxing music. The stylist will begin by adding tape and soothing gel pads to your eyes. Next, using sanitized and sealed tweezers, our stylists will begin adding the individual extensions to your existing eyelashes using our specially formulated pharmaceutical grade adhesive. A full set of lashes usually requires 90 minutes to 2-hours. Most customers enjoy a comfortable nap during this time!
After
Enjoy your grand reveal when our lash stylists gives you a mirror to look at your new lashes! Your stylists will explain how to best care for your lash extensions, as well as show you the best after care products to maintain your lash look. Finally, enjoy all the compliments from friends and family, and all the extra time you save in the morning since you don't need mascara anymore!
FAQ
More Question? Get all the details by clicking the FAQ above!