Beautiful Eyelash Extensions In Commack, NY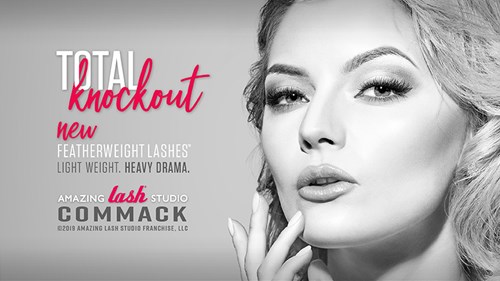 Featherweight eyelash extensions are available now.
Amazing Lash Studio Commack, in Long Island, New York, provides high-quality, low-maintenance eyelash extensions that will have you looking and feeling truly amazing.
Simplify your beauty routine by adding our light-weight, hassle-free eyelash extensions! Our Commack eyelash extension studio is in the Peppertree Commons shopping center near Anthony's Coal Fired Pizza and Bocu Salon.
Get ready for show-stopping eyelashes with Amazing Lash Studio Commack! Whether you need a full set of lashes or an eyelash refill, our lash stylists will provide you with the perfect set to meet your beauty needs.
Our mission is to empower women to be the sexy, playful, flirty and even daring woman they've always been or wanted to be! Whether you come into our studio weekly or just visit for special occasions, we want you to leave looking and feeling your best.
4 Amazing Lash Extension Styles To Choose From:
Affordable and Convenient Appointments Await
Their curve and finish are so natural you can claim them as your own. The eyelash extensions are varying lengths and thickness to naturally enhance your existing lashes, transforming them into something truly amazing! There's no greater freedom for a busy woman than waking up, getting dressed, and walking out the door to start her day. That's the luxuriously simple lifestyle you can grow accustomed to after a lash stylist from the Amazing Lash Studio has applied your lightweight and comfortable semi-permanent eyelash extensions.
$89.99 Introductory Offer.
Regular price $250.00
Let us know how we're doing