Connect with us!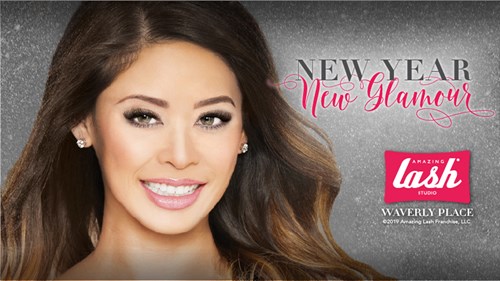 Enhance your natural beauty with Eyelash Extensions in Cary, North Carolina
Amazing Lash Studio Waverly Place provides beautiful, luscious eyelash extensions in Cary. Our studio is located in the same shopping center as Whole Foods and Triangle Wine Company.
Are you ready for longer, fuller Lashes without the hassle of mascara or store bought strip lashes? Enhance your Natural Beauty with beautiful Eyelash Extensions from Amazing Lash Studio.
You and your Lash Stylist will consult on your desired lash style, as well as your preferred lash length and volume, and then all you have to do is relax in your private lash suite while your lash stylist takes care of the rest creating your perfect look! Leave our doors with a set of beautiful eyes no one will be able to ignore. Let your soul shine on through.
Ready to give your eyes a luxurious upgrade? Your stylist will create the perfect look by individually applying each strand one-by-one to your own real eyelashes. Our technique will result in a fuller, natural-looking lash line. With our introductory offer of $79.99 for a full set, you'll be able to achieve longer, fuller lashes at an affordable price! Have a busy schedule? We have flexible scheduling available on evenings and weekends so that you'll be able to easily fit new, gorgeous lash extensions into your beauty routine.
 Natural Eyelash Extensions
Eyelash extensions are made of synthetic strands that are applied to each individual eyelash and are adhered to using professional grade glue. The eyelash application time initially takes about 90-120 minutes for a full set of lashes. The refill, which is required about every two to four weeks takes about 45-60 minutes.
Our lash stylists can help you choose the perfect set of semi-permanent lashes that are right for you. After eyelash extensions, you will have a longer and fuller lash line. You can work with your stylist to choose the style, volume, and length to create the perfect look that is unique to you. There are no cookie cutter lashes at Amazing Lash Studio. 
Amazing Lash Studio offers four unique lash styles
for you to choose from:
Gorgeous

 

- Longer, thicker lashes that spread evenly across your entire lash line to give you the ultimate red-carpet ready look.
Natural

 

- Your natural lashes… only better! Add length and volume to your existing lash line, following the contours of the natural shape of your eyes.
Sexy

 

- Make every wink count with an extra flirtatious flare on the outer corners of your eyes.
Cute

 

- Bigger, brighter looking eyes are all yours when we add length to the center of your lashes, making your eyes appear wider.
Along with your style choice, you also have the option to choose your lash type! Looking to add volume? Our volume lashes are perfect for those who are in need of a more pronounced, dramatic look. 
Affordable and Convenient Appointments Await
There's no greater freedom for a busy woman than waking up, getting dressed, and walking out the door to start her day. And that's the luxuriously simple lifestyle you can grow accustomed to after a lash stylist from the Amazing Lash Studio has applied your lightweight and comfortable semi-permanent eyelash extensions. Their curve and finish are so natural you can claim them as your own. The eyelash extensions are varying lengths and thickness to naturally enhance your existing lashes, transforming them into something truly amazing!
$79.99 Introductory Offer

 

for
First Full Set of Eyelash Extensions
 How are we doing?