Amazing Lash Studio Woodbury Reviews
See what some of our clients have had to say about our services, staff, and studio!
Grace Samuelson

Great experience here! I've been to other lash studios and trust me, this is the one you want to visit. Clean, highly trained stylists, owners that care and high-quality lashes and products. Danielle and Trish have both been amazing and Dan the owner is such a nice guy! It's funny that he, as a guy, knows so much about lashes. He was the one who answered my initial phone call. I had SO many questions and he had all the answers! Even recommended a style and length and it ended up being exactly what the stylist suggested at my appointment! Give your business to owners that care. They have recruited an amazing staff that is the best in the business in my opinion. I You know how most places have 1 or 2 stylists that are just ok and you can never get in for your fills? This place has 15! And everyone I have seen it so friendly and their work is amazing. I highly recommend you book an appointment with them asap!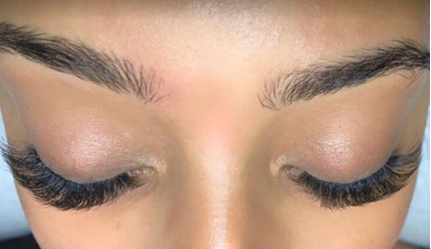 Dana Carter

Best lash place in the area by far. I have been getting lashes for a couple years now and finally tried Amazing Lash Woodbury based on awesome reviews. So so happy with that decision. Very nice environment and the lashes are perfect! Happy client for going on 3 months now. Highly recommend!
Greta Drake

CLEAN! That is the first impression when I walked in. Then they walked me to the restrooms to wash up before my appointment and the bathrooms are nice, smell amazing and were spotless. Very impressed before I even got my lashes. Then I got out of my appointment and was speechless. My stylist was incredibly gentle and did an amazing job. The staff at the front at check out were so kind and fun and really made the whole experience an absolute pleasure. Had to share!
Brittany Mathews

I highly recommend Samantha L. (Sam L.) in Woodbury! She was able to fit me into her schedule and did my first full set- natural style-2 weeks ago and I still get compliments!! She was easy to talk to, she let me sit up to take a break and drink some coffee, she worked fast and I am still so impressed. I will continue to request Sam for my fill appointments!
There is more lash love where these reviews came from, read more here!
Thank you to our amazing clients
Without our clients and members, none of this would be possible. Thank you so much for choosing and trusting Amazing Lash Studio!
Want to set up your first appointment?