Lash Extensions
Lash extensions are synthetic fibers individually attached to each of your natural lashes. They give you the longer, thicker lashes you wish you were born with and they look and feel completely natural. You can choose from a variety of styles, lengths and curls to create a look you'll love.
Your stylist will help you select a style best suited for your eye and face shape, your desired look, and even your lifestyle.  You'll start with one of our four amazing styles, and customize as you wish to achieve the lashes of your dreams.
Gorgeous Lashes
This style features longer eyelash extensions in the center of the eye and subtly goes down in length at both corners, to help open up the eyes. 
Eye shapes best suited for: almond, deep-set, mono-lid, down-turned, wide-set or hooded eyes.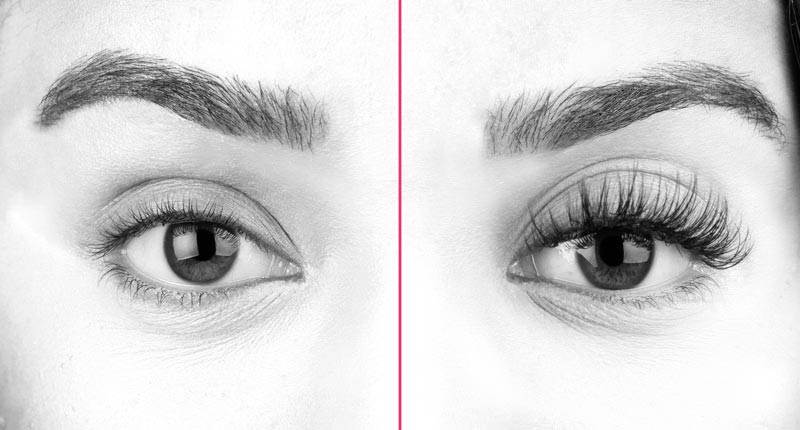 Natural Lashes
You, only better!  This style follows your natural eye shape with a subtle and gradual flare at the outer corner, with shorter lashes in the inner corner. 
Eye shapes best suited for: almond, protruding, mono-lid, close-set eyes.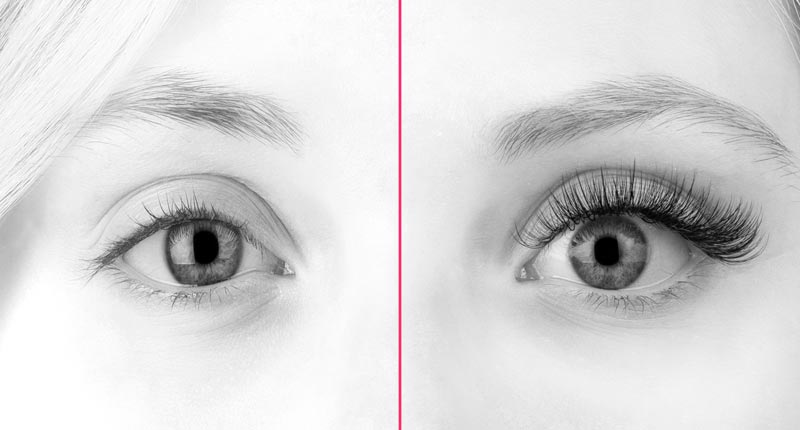 Sexy Lashes
This style features eyelash extensions that are longer on the outside edge of the eyes to make every wink count, with a sleek cat eye appearance.
Eye shapes best suited for: almond, protruding, mono-lid, close-set eyes.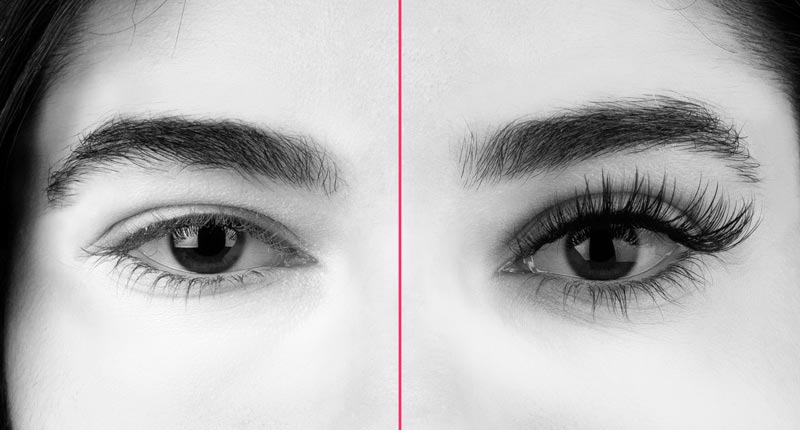 Cute Lashes
This style uses longer eyelash extensions at the center of your lash line to make your eyes appear larger and more open.
Eye shapes best suited for: almond, deep-set, mono-lid, down-turned, wide-set and hooded eyes.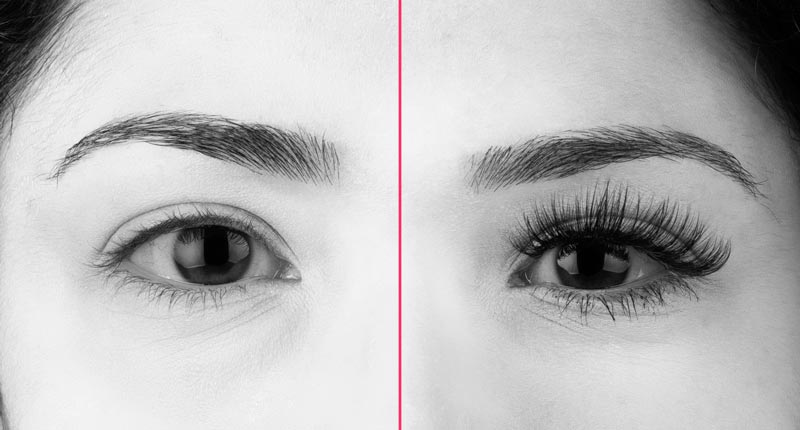 Lash Lift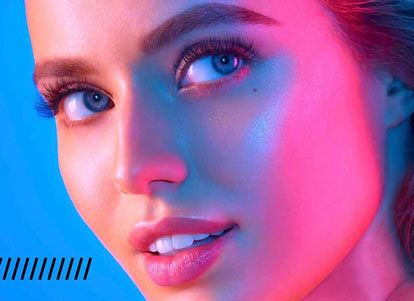 Lash Lift elevates and curls your natural lashes.  It is like a perm for your eyelashes followed by a deep-conditioning of Keratin treatment, to nourish and strengthen your natural lashes. It gives your lashes a lasting curl—up to 6 weeks! — and can have a beautifully brightening effect on your eyes.
FAQs
How long will my Lash Lift last?
On average it will last 4-6 weeks, depending on your natural lash growth cycle.
Will it harm my lashes? Or how will it affect my natural lashes?
The active ingredient in Lash Lift is a perm solution. When performed by a trained stylist and when aftercare instructions are properly followed, your natural lash will not be damaged. Additionally, we treat your lashes with a deep conditioning Keratin treatment which will strengthen your lashes, adding nutrients and deep conditioning.
Can I still wear makeup?
Yes, 24 hours after the treatment. However, you must wear oil free mascara. We highly recommend our Amazing Lash mascara.
Will I still need to use an eyelash curler?
No, that is one of the benefits of a Lash Lift! The natural lash will stay curled throughout the rest of its cycle. Just be sure the lashes stay dry the first 24 hours.
What's the difference between a Lash Lift and lash extensions?
A lift gives a semi-permanent curl to the existing natural lashes while extensions are applied 1:1 on top of each natural lash. Lifting the lashes will enhance your natural lashes. Eyelash extensions give a more dramatic result, but require additional maintenance.