Download The Amazing Lash Studio App
Amazing Eyelash Extensions in Mission Valley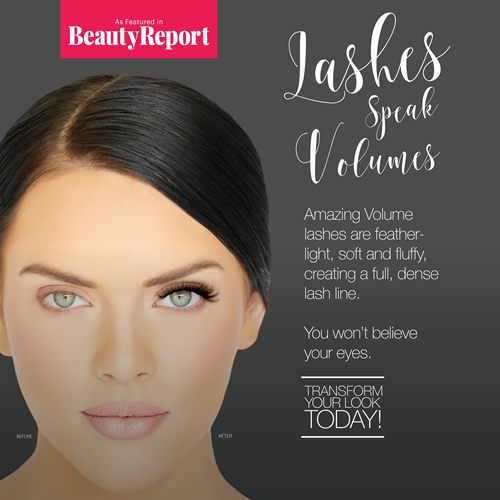 Amazing Lash Studio Mission Valley, in San Diego, California, provides high-quality, low-maintenance eyelash extensions that will have you looking and feeling truly amazing. Simplify your beauty routine by adding our light-weight, hassle-free eyelash extensions! Our Mission Valley eyelash extension studio is located between at 2169 Fenton Parkway, Suite 104 in San Diego, CA, just a few doors down from Starbucks.
Enhance your everyday look with head-turning lash extensions from Amazing Lash Studio Mission Valley! Whether you need a full set of lashes or an eyelash refill, our lash stylists will help you achieve the look you want. Our mission is to empower women to be the confident, playful, glamorous and daring woman they've always been or wanted to be! Whether you come into our studio weekly or just coming in for a special occasion, we want you to leave looking and feeling your best.
Follow Us on Social
Ready to upgrade your natural eyelashes?
Our introductory offer includes a full set of lashes for just $89.99 and allows you to achieve the longer, fuller lashes that you've always wanted. Our lash stylists turn your eyelash dreams into a reality. During your first visit, your lash stylist will conduct a style consultation to customize the lash style that will best suit your desired look. We offer four unique lash styles – there is no look we can't accomplish with our lashes! Our eyelash extensions vary in lengths and thickness to enhance your natural lashes and transform your look into something amazing! The best part about our lashes is that they are extremely lightweight. You'll forget you even have them!
Once you have experienced the benefits of our eyelash extensions, you'll begin to wonder how you survived without them. Want to simplify your beauty routine and save on lash maintenance? Amazing Lash Studio Mission Valley makes becoming a member easy and convenient for you. Our members receive priority booking, studio rewards for every visit and savings on all Amazing Lash retail products and so much more. Call our Mission Valley studio for more information on an Amazing Lash Studio membership today!