Follow us on social media!
Amazing Lash Studio
Marina Del Rey

Convenient, Affordable, &
Fabulous
Amazing Lash Studio in Marina Del Rey, California is providing high-quality, low-maintenance eyelash extensions to members and non-members alike. Are you ready for eyelash extensions that will have you looking and feeling amazing?
Simplify your daily beauty routine by adding these lightweight and hassle-free eyelash extensions. Say goodbye to mascara in the morning and roll out of bed looking amazing.
Our Marina Del Rey Studio is located at 13155 Mindanao Way, Suite D5 in Marina Del Rey, CA, 90292. The studio is right next to Men's Wearhouse and not far from Citibank just around the bend. If you have any issues finding the location, feel free to get in touch with us in the studio.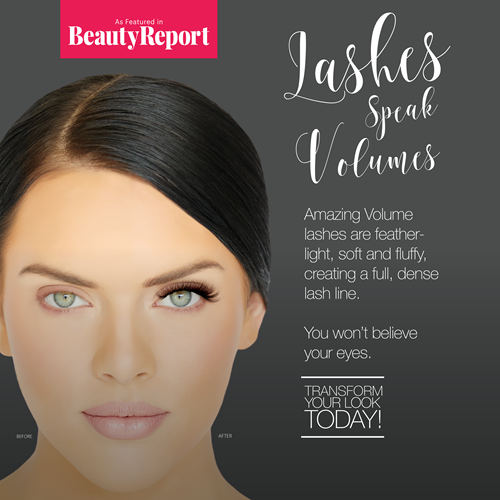 Are you ready to upgrade your look?
We have a special introductory offer of $89.99 for your first FULL SET of eyelash extensions with Amazing Lash Studio. That is usually a $250.00 value that you can get for our low introductory rate. You'll receive the longer, fuller, sexier lashes that you've always wanted at an affordable price!
Our eyelash extensions come in 4 unique styles that can be customized to any look you desire. Any length and thickness can be customized as well. There is an endless amount of combinations and options to take advantage of. You can talk about them all with your lash tech.
4 Amazing
Lash Extension Styles
To Choose From:
Just want to upgrade your morning?
Once you experience the ease of use you can achieve with eyelash extensions, you may never be able to go back to natural lashes! Your morning look and confidence can be achieved in just a couple of minutes. You can be on your way out the door faster than you ever thought possible, and looking good, too!
Check out our virtual tour:
Lash Memberships
Do you want to save even more on your lash maintenance after the first full set? Become a lash member. We offer memberships to allow you to come back and take advantage of exclusive discounts every time you come in! We make it easy to become a member. Our members also receive priority booking and rewards with every refill and purchase. Call our Marina Del Rey studio for more information and become a member today!
$89.99 Introductory Offer.
Regular price $250.00