Get social with us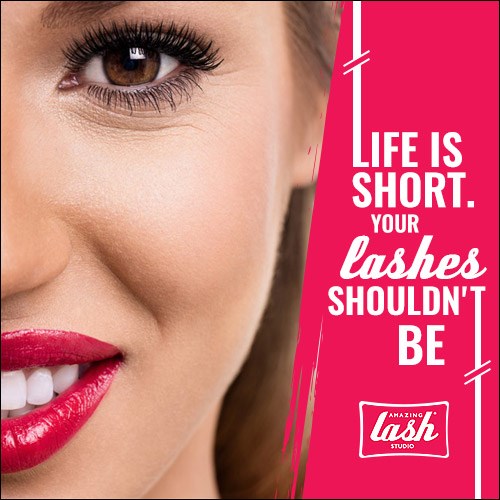 Take advantage of easy to use, high-quality eyelash extensions near you in Huntington Beach
Amazing Lash Studio Bella Terra is providing the Huntington Beach community with amazing and affordable eyelash extensions.
We are conveniently located in the Bella Terra Shopping Center on Edinger Ave. in the same shopping center as Costco, next to Laser Away and Sauna Sensation.
Why use eyelash extensions?
Are you ready for longer, fuller Lashes without the hassle of mascara or store bought strip lashes? Redefine your eyes with Beautiful Eyelash Extensions from Amazing Lash Studio! Your Lash Stylist will help you choose from four different Lash Extension Styles, creating your perfect look!
Along with your lash style, choose your preferred lash length and volume for the perfect set of lashes. By individually applying each extension to your natural set of lashes, we're able to create a bolder, longer lash line that looks and feels natural. Schedule your appointment today to get eyelash extensions in Huntington Beach by Amazing Lash Studio.
Weekend and evening appointments are available and walk-ins are always welcome!
Ready to give your eyes a luxurious upgrade?
These are not your typical set of false lashes! Your stylist will create the perfect look by individually applying each strand one-by-one to your own real eyelashes. Our technique will result in a fuller, natural-looking lash line.
With our introductory offer of $89.99 for a full set, you'll be able to achieve longer, fuller lashes at an affordable price! Have a busy schedule? We have flexible scheduling available on evenings and weekends so that you'll be able to easily your studio visits into your beauty routine.
4 Amazing
Lash Extension Styles
To Choose From: