Get social with us: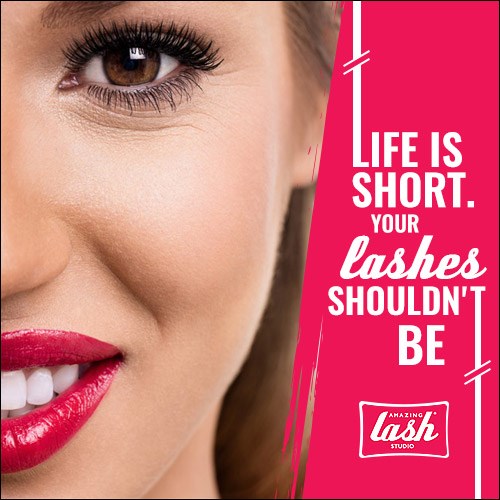 Amazing Lash Studio: Costa Mesa
Discover how amazing your eyes can look with eyelash extensions
Amazing Lash Studio offers specially designed lightweight and comfortable eyelash extensions in Costa Mesa, CA.
Our studio is located on the corner of Baker Street and Harbor Boulevard near GameStop and Sushi Teri.
Are you ready for a new look?
Our lash extensions are the perfect solution. Add length and volume to your lashes without the hassle of mascara - wake up with lashes that are ready to go when you are! Your lashes will be applied by a professional lash stylist. By individually applying each extension to your natural set of lashes, we are able to create a beautiful, natural look. By choosing your lash length, style and volume, your stylist will apply a personalized set based on your precise wants and needs. With proper care and maintenance, your new lashes can last up to 4-6 weeks. To schedule your appointment, give us a call at (949) 287-5950 today.
Ready to give your eyes a luxurious upgrade? These are not your typical set of false lashes! Your stylist will create the perfect look by individually applying each strand one-by-one to your own real eyelashes. Our technique will result in a fuller, natural-looking lash line. With our introductory offer of $89.99 for a full set, you'll be able to achieve longer, fuller lashes at an affordable price. Have a busy schedule? We have flexible scheduling available on evenings and weekends so that you'll be able to easily fit new, gorgeous lash extensions into your beauty routine. 
4 Amazing
Lash Extension Styles
To Choose From: