Amazing Lash Studio - Maple Grove is Always Looking to Attract Lash Stylists. 
30-40 Hours per Week Needed.
We have an energetic, fun and professional staff working together in a beautiful studio/salon where Licensed Cosmetologists and Estheticians thrive while balancing rewarding work and their personal lives.   
Excellent Compensation Package includes a combination of hourly wage, service commissions, product sales and great tips!  
We are very busy and you will be able to "build a business within our business".   
Licensed Cosmetologists & Estheticians will receive FREE Eyelash Extension Training!
Principle Duties for Lash Stylists/Cosmetologists/Estheticians:
Designs specific eyelash treatments based upon guest's individual needs
Performs consecutive professional eyelash extension application sessions
Upholds the standards of sanitation and sterilization as directed by state law and the studio's policies and procedures
Understands and promotes Amazing Lash's service offerings including choice upgrades
Understands and promotes Amazing Lash's exclusive retail products for guest's at-home usage and aftercare
Maintains and seeks knowledge of Amazing Lash's exclusive product line and services by attending new product and lash care promotions, in-house instruction, and education/training classes
Creates excellent experience for guests through friendly and helpful attitude
Provides frequency recommendations and education to members/guests on proper lash aftercare
Generates new clientele through referral discount program and social media
Helps maintain professionalism and cleanliness of lash rooms and common studio areas
Lash Stylists/Cosmetologists/Estheticians Qualifications:
Must be a licensed Esthetician or Cosmetologist – Lash Extension Experience is a PLUS but NOT required
Must be willing to learn our styles and lash application technique 
Must possess a positive, proactive, upbeat and personable attitude
Must be customer service oriented and be able to communicate effectively with clients, studio management and sales associates
Must be able to work flexible days and hours; including nights & weekends (30-40 hours per week needed)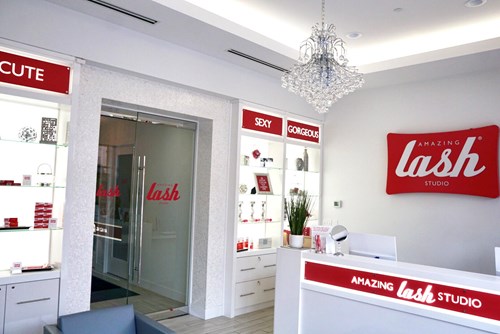 There are currently no jobs posted for this location.
Check all job postings on the main Careers page.