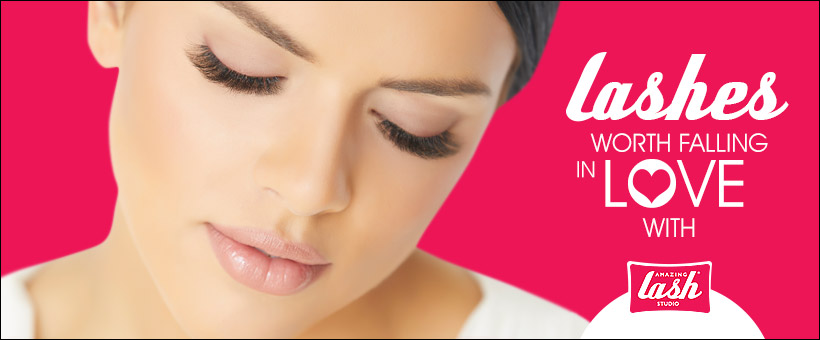 Eyelash Extensions in Chicago, IL, Streeterville
Wake up to beautiful lashes every day with Amazing Lash Studio's eyelash extensions in Chicago.
We offer services in Chicago so clients like you can experience how eyelash extensions can truly enhance your look. We are located at 334 E Ohio Street, just across the Chicago Park District.
The Beauty of Eyelash Extensions
Eyelash extensions create an exceptionally natural look that no other option, like strips and tabs can. It's the best beauty fix in your arsenal on days when minimal makeup isn't necessary or when you really don't feel like "putting your face on." Beyond these reasons, here's why eyelash extensions are an obvious choice:
Creates a youthful appearance. As you age, your lashes thin out. Extensions will take years off your face, as it makes the eyes look brighter, more lifted, and well rested—without the surgery.
Saves you time, morning and night. A lash line full of thick, beautiful hair means you wake up feeling glamorous—like a goddess. You'll save the time you normally spend applying mascara and curling. And because you don't need to put mascara or false eyelashes, you shorten your pre-bedtime routine as well.
Saves you money. You won't have to apply more eye makeup, which means you save money on mascara. And you'll still look fetching.
Keeps your skin immaculate. Extensions are so noticeable themselves that you can wear very little makeup, which means less damage to your skin.
Perfect for special occasions—or just because. Eyelash extensions are perfect for special events, whether it's a wedding, a birthday, or a hot date. You don't even have to wait for a special occasion to come along to get longer, fuller lashes—you can get an extension because you deserve it.
One session of a full set of lashes takes approximately two hours, with monthly touch-ups. A half set takes a shorter time, and is a more affordable alternative to achieve an almost similar effect.
Download The Amazing Lash Studio App
Eyelash Extensions from Chicago's No. 1
An appointment at Amazing Lash Studio is transformative. You'll walk out of our salon looking and feeling amazing, and you'll turn heads walking into any room.
We offer a variety of styles, thickness, and length of hair, which means you can customize your lashes according to your preferred look.
We offer four unique lash styles:
Natural – We add volume and length to your existing lash line for natural-looking lashes.
Cute – With more length to the center of your lash line, you get bigger, brighter-looking eyes.
Sexy – We put length on the outer corners of your eyes for a sultry appeal.
Gorgeous – Spread evenly across the entire lash line, this style will give you a red carpet-ready look.
Everyone should feel free to make eyelash extensions part of their regular beauty routine, much like getting their hair done. That's why we offer an affordable membership plan that allows you to enjoy discounted lash extensions in Chicago.
Amazing Lash Studio members enjoy rewards for every visit, priority booking, and savings on all our retail products.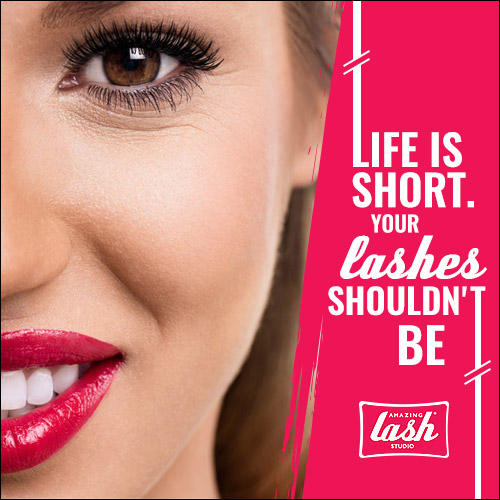 Your First Visit at Amazing Lash Studio Chicago
We deliver the best Chicago eyelash extension experience. Once you walk through our doors, you'll immediately feel relaxed. We meticulously create an environment at each of our branch, encouraging clients to unwind and detach from the stresses of the day.
You'll get a consultation with an Amazing Lash Studio stylist to assess your eye shape and the health of your natural lashes. Our experienced stylist will then carefully select among the various widths, lengths, and curve of lashes to create a custom set just for you.
The fullness and length depends on your natural lashes.
If you have naturally long lashes, we suggest going for fullness rather than length, as the hair can get heavy and will spin and point downwards after about a week. For medium length lashes, we recommend a bit of length and fullness. If you fall under the sparse lashes category, on the other hand, we suggest going for medium fullness.
Our stylists are highly trained and meticulous when it comes to ensuring exact symmetry with every strand. We don't do crisscross lash application and we use our patented application procedure.
We also use safe adhesives to carefully bond each extension to your lash line, one by one. This method ensures that the hairs do not clump together, and eliminates the discomfort or the risk of a failed application.
The whole procedure moves at a relaxing pace; we never rush to create a perfect set of fringe for you. Working on every strand to perfection, we're confident that you will love your new lashes.
Eyelash Extensions Removal
We also offer eyelash extensions removal at Amazing Lash Studio. The process is as easy as the application: relatively quick and painless.
If you're looking to save more money, you could wait for the extensions to naturally shed (because they do) along with your own lashes. But this takes longer and leaves you with uneven lashes, which is why we recommend having the set professionally removed.
You'll look and feel your best whenever, wherever with eyelash extensions, whether you're enjoying a weekend cruise with friends on Lake Michigan or on a romantic date at a popular restaurant.
Schedule an appointment with Amazing Lash Studio at our Chicago branch. Call us today.