Head-Turning Eyelash Extensions in Wesley Chapel, FL
Head-turning, show-stopping lashes are soon to be yours with a little help from Amazing Lash Studio Wesley Chapel! Our mission is to empower women to be the confident, playful, glamorous and daring woman they've always been or wanted to be, and you are no exception. Enhance your everyday look with eyelash extensions that add ease to your morning routine and give you a wink everyone will remember. Whether you need a full set of lashes or an eyelash refill, our lash stylists will help you achieve the look you want. Book an appointment with Amazing Lash Studio Wesley Chapel today, and get ready for unforgettable lashes!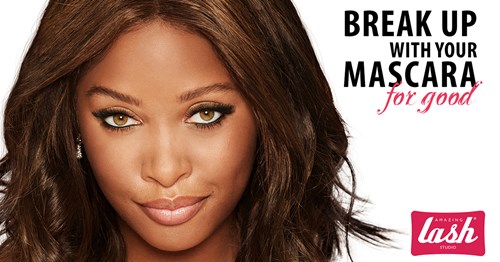 Ready To Upgrade Your Lash Game?
Turn your fabulous lash dreams into a reality with Amazing Lash Studio Wesley Chapel's lightweight, low-maintenance eyelash extensions. We offer four unique lash styles – Gorgeous, Cute, Sexy, and Natural - which vary in lengths and thickness to enhance your natural lashes and transform your look into something amazing! When you visit our studio, your lash stylist will conduct a style consultation to customize the lash style that will best suit your desired look. There is no look we can't accomplish with our lashes! Our introductory offer includes a full set of lashes for just $89.99, and allows you to achieve the longer, fuller lashes that you've always wanted.
Elevate Your Natural Lashes
Ready to elevate your natural lashes? Amazing Lash Studio Wesley Chapel can raise your natural lashes to new heights by adding a semi-permanent curl to your existing lashes! Unlike lash extensions, our lash lift service uses a perm solution to keep your lashes perfectly curled through their natural cycle.
Get Ready For Lovely Lashes
Isn't just waking up, getting dressed, and walking out the door the best? Once you have experienced the benefits of our eyelash extensions, you'll begin to wonder how you survived without them. Do you know what's even better than a simpler beauty routine? Saving on your amazing lash extensions! Through the Amazing Lash Studio Wesley Chapel membership program, you can receive priority booking, studio rewards for every visit, savings on all Amazing Lash retail products, and so much more. Call our Wesley Chapel studio for more information on an Amazing Lash Studio membership today!
Follow Us on Social