Amazing Lash Studio in Sacramento-Loehmann's Plaza
We are located next to Sports Clips in the popular Loehmann's Plaza. Find Amazing Lash Studio near Sacramento's Arden Park neighborhood, just east of downtown Sacramento, off Highway 50 at the intersection of Fair Oaks and Munroe Street. Loehmann's Plaza is home to European Wax Center, Massage Envy, Jack's Urban Eats, Chipotle and many other great retail outlets.
There's no greater freedom for a busy woman than waking up, getting dressed, and walking out the door to start her day. And that is the luxuriously simple lifestyle you can grow accustomed to after a lash stylist from Amazing Lash Studio Loehmann's Plaza has applied your lightweight and comfortable semi-permanent eyelash extensions.
Look Amazing - Feel Beautiful - Save Time
Natural Lashes
..only better! Longer eyelash extensions tapered to follow your existing lash line and enhance the natural shape of your eyes.
Sexy Lashes
This style features eyelash extensions that are longer on the outside edge of your eyes. Longer Lashes on the outside corner of your eye will make every wink count.
Gorgeous Lashes
This style features longer and thicker eyelash extensions along the entire lash line. With longer, fuller lashes all over, you will always be red-carpet ready.
Cute Lashes
Big bright eyes can be yours! This style uses longer eyelash extensions at the center of your lash line to make your eyes appear longer.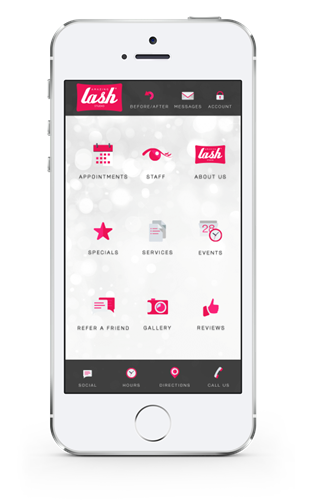 Everything you need to know about Amazing Lash Studio will be right at your fingertips!
Book an appointment
 View our current specials
 Learn more about our services
 View your picture gallery
Leave reviews and much more!
 Download today!

Our Lashes, Your Lifestyle
The true beauty of your longer and thicker lashes from our location eyelash extension studio is the convenience — you can schedule your appointment early in the morning, late at night, on the weekends or over your lunch break. And our affordable membership plan makes your monthly upkeep a breeze, because you'll enjoy discounted products and services and the utmost care from your favorite lash stylist.