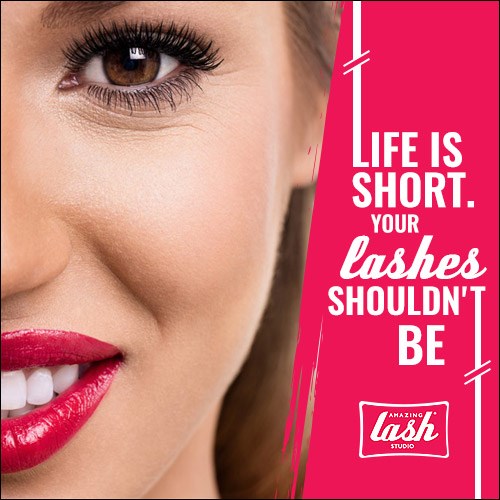 Gorgeous eyelash extensions in Irvine.
Amazing Lash Studio: Crossroads
Amazing Lash Studio: Crossroads provides high-quality lash extensions in Irvine and Tustin, CA. Our studio is conveniently located at the Crossroads Shopping Center, between Target and LA Fitness.
Are you tired of wasting your time getting ready? Achieve longer, fuller lashes without the hassle of mascara. Whether you want a glamorous definition or a natural look, our lash stylists can instantly give you the lashes you've always wanted. Visit our studio today to speak with a stylist about your ideal set of lashes. You can choose the perfect length, volume, and lash style to get the exact look you desire. Wake up each morning with perfect lashes that are ready to go before you are. Call us at (949) 891-0889 schedule your appointment today to get your eyelash extensions in Irvine. Evening and weekend appointments are available and walk-ins are always welcome.
Ready to give your eyes a luxurious upgrade? These are not your typical set of false lashes! Your stylist will create the perfect look by individually applying each strand one-by-one to your own real eyelashes. Our technique will result in a fuller, natural-looking lash line. With our introductory offer of $89.99 for a full set, you'll be able to achieve longer, fuller lashes at an affordable price! Have a busy schedule? We have flexible scheduling available on evenings and weekends so that you'll be able to easily fit new, gorgeous lash extensions into your beauty routine.
Get social with us
4 Amazing
Lash Extension Styles
To Choose From: