Caring for Your Lash Lift
Stay naked for a day or so. For best results, rest your lashes for 24 hours after treatment — avoid eye makeup. Starting day 2 you can wear oil-free mascara.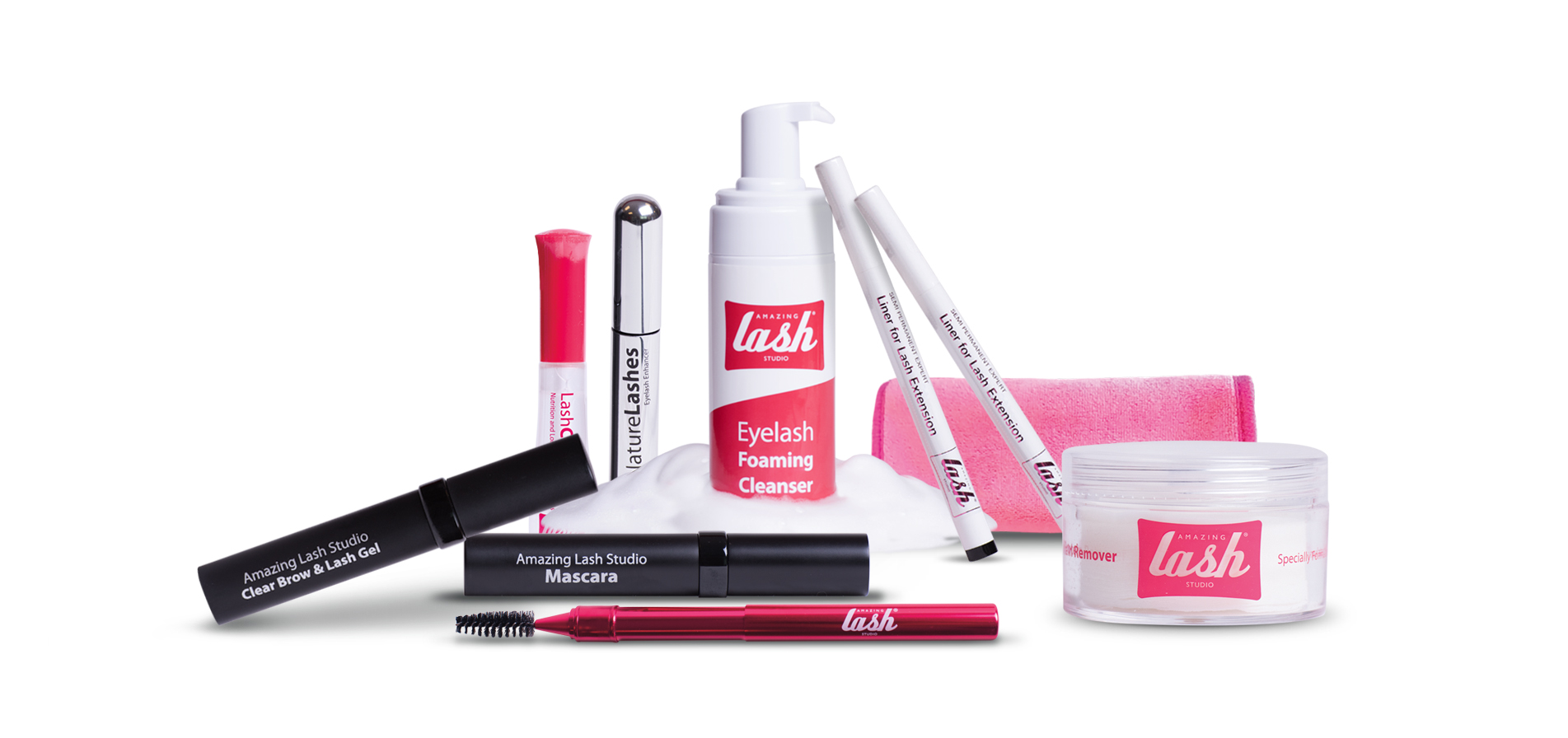 For best results, we suggest these tools and products.
You can shop them all at your Amazing Lash Studio® location.
PRODUCTS:
Eyelash Foaming Cleanser: Tough on dirt while gentle on your lashes, this lightweight foaming cleanser is essential for keeping your lashes their cleanest.
Eye Makeup Cleansing and Protein Removal Pads: Our cleansing pads remove excess oil, dirt and protein on eyelashes  and soothe your skin. 
NatureLashes: Nourishes, enhances and conditions your natural lashes. 
Amazing Lash Mascara: Achieve a more voluminous, dramatic look while conditioning the lashes with a formula that is safe for Lash Lift.
Liner for Lash Lift: Achieve precise lines that glide on smoothly and easily. 
TOOLS:
Retractable Styling Wand: Groom and primp those lashes to perfection.
Heated Lash Curler: Just enough heat to shape and curl your natural lashes in seconds. Not recommended for eyelash extensions as it could cause damage.
Makeup Cleanser Cloth: Easily remove makeup and help blot excess moisture from your lashes after washing. 
Speedi Brush: Optimal control in achieving an amazingly smooth, quick and easy makeup application.