Lash It Up This Fall Season
The best in effortless beauty? Eyelash extensions from Amazing Lash Studio San Tan Village! Our lashes are thicker, longer, and darker than your lashes could ever be, so ditch the mascara and get the low-maintenance look many women love! Fall is the season to save time on your beauty routine and focus on fall festivities, Halloween, and holiday prepping. Lash extensions are a simple way to transform the way you look and feel by providing a low-maintenance look that catches everyone's eye! Your first full set of lashes are just $79.99. Schedule your appointment at Amazing Lash Studio San Tan Village, and let the compliments begin!


Beautiful Eyelash Extensions in Gilbert, AZ
Amazing Lash Studio San Tan Village brings high-quality, low-maintenance eyelash extensions to the Gilbert, AZ area. Our San Tan Village eyelash extension studio is located at 2765 S. Market St, Suite 104, just across from European Wax Center and next to Red Mountain Weight Loss. We have appointments available evenings and weekends to make it easy and convenient to fit amazing lashes into your busy schedule. Amazing Lash Studio San Tan Village is here to simplify your beauty routine and have you feeling and looking your best with our all-natural eyelash extensions.
Enhance your everyday look with head-turning lash extensions from Amazing Lash Studio San Tan Village! Whether you need a full set of lashes or an eyelash refill, our lash stylists will help you achieve the look you want. Our mission is to empower women to be the confident, playful, glamorous and daring woman they've always been or wanted to be! Whether you come into our studio weekly or just coming in for a special occasion, we want you to leave looking and feeling your best.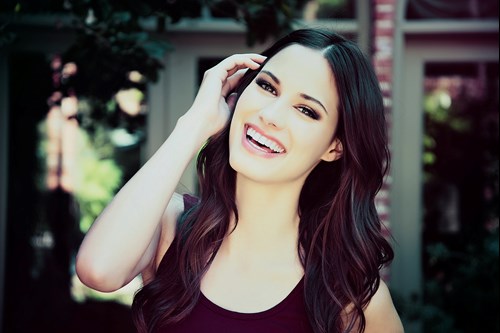 Ready to upgrade your natural eyelashes?
Our introductory offer includes a full set of lashes for just $79.99, and allows you to achieve the longer, fuller lashes that you've always wanted. Our lash stylists turn your eyelash dreams into a reality. During your first visit, your lash stylist will conduct a style consultation to customize the lash style that will best suit your desired look. We offer four unique lash styles – there is no look we can't accomplish with our lashes! Our eyelash extensions vary in lengths and thickness to enhance your natural lashes and transform your look into something amazing! The best part about our lashes is that they are extremely lightweight. You'll forget you even have them!
Once you have experienced the benefits of our eyelash extensions, you'll begin to wonder how you survived without them. Want to simplify your beauty routine and save on lash maintenance? Amazing Lash Studio San Tan Village makes becoming a member easy and convenient for you. Our members receive priority booking, studio rewards for every visit and savings on all Amazing Lash retail products and so much more. Call our San Tan Village studio for more information on an Amazing Lash Studio membership today!
Affordable and Convenient Appointments Await
There's no greater freedom for a busy woman than waking up, getting dressed, and walking out the door to start her day. And that's the luxuriously simple lifestyle you can grow accustomed to after a lash stylist from the Amazing Lash Studio San Tan Village has applied your lightweight and comfortable semi-permanent eyelash extensions. The extra time you would've spent painstakingly washing away your sleepy raccoon eyes (despite what you thought was a thorough cleansing the night before), then curling your eyelashes and applying enough coats of mascara to look alive first thing in the morning could be allocated toward a longer workout, more quality time with your kids, or 10 precious extra minutes of sleep. But perhaps the true beauty of your longer and thicker lashes from our location eyelash extension studio is the convenience — you can schedule your appointment early in the morning, late at night, on the weekends or over your lunch break. And our affordable membership plan makes your monthly upkeep a breeze, because you'll enjoy discounted products and services and the utmost care from your favorite lash stylist. Why wait? Request your appointment today at Amazing Lash Studio San Tan Village.