Amazing Lash Studio Staten Island Reviews
We love our clients. Thanks for being truly Amazing! 
MERRY ANDRESEN

Love, love, love my lashes! I no longer have to put mascara on for it to only flake in my eyes and irritate them. I went with "sexy" lashes and they look amazing! Everyone thinks they are my real lashes because they look like I have a really good mascara on.

I spoke to Scott on the phone who then suggested I come in first to see the place and then after telling him what I wanted and didn't want he recommended either sexy or natural for what I was looking for and then also recommended Michelle as my technician. Beautiful can't even come close to how AMAZING my lashes look. Great price too for a great product. This place is also super clean and even smells clean. I'm hooked👍🏻👍🏻👍🏻👍🏻👍🏻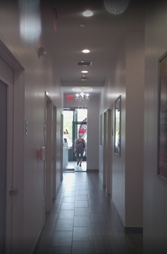 DEADMANS BABY (Local Guide)

My daughter went there today to get her "cute" lashes. They had her inside within mere moments and they made her very happy with the results. 
Her confidence is way up. 
All the guys notice how beautiful her eyes are with her new lashes.
Its like they made her a brand new woman. 
They make you feel like a guest, not just a client.
Thank you to the wonderful staff for making this such a wonderful experience for my daughter.
The studio is also impeccably clean and organized.
I would recommend this particular location (Staten Island) over anything they offer in Manhattan for the professionalism and respect they have for their clients.
Annemarie Dellavalle

I was hesitant about getting lashes put on, however, I decided to give it a try again. What a wonderful experience! Great management and lash stylist! I am very happy with my result. A staff member called me to check in to make sure I knew how to care for my new lashes. I highly recommend Amazing Lash Studios. Thank you! See you soon!
There is more lash love where these reviews came from, read more here!
A big thank you to our amazing clients.
Without you guys choosing, loving, and supporting us, we would not exist. Thank you to all of our amazing clients and members for choosing Amazing Lash Studio in Staten Island ❤️.