Amazing Lash Studio Merrick Reviews
Our clients are amazing. Here are some of the recent reviews we've received from them on Google!
Marcella Matouzzi
5/5
Feb 2018
Amazing Lash Studio has given me a new level of confidence by blessing me with false lashes that look real and last long. My go-to stylist is Priscilla. She is extremely professional, fun to talk to and very honest about the process, expectations and what looks best on her client. What I mean by that is there are many different styles and lengths you can choose to get exactly what you want! If you're a first timer, I recommend this place especially for you. It is a clean and relaxing environment where you can feel comfortable and confident in your results.
Vanessa C
(Google Local Guide)
5/5
April 2018
I've been coming here for almost a year come April and everyone I've met has been very sweet and pleasant. Priscilla keeps my lashes looking fab even when I change mind about what lashes I want...when she has been booked for days I needed Sam Marie has been there to take over.. I love both ladies. I do recommend this location and my lash techs!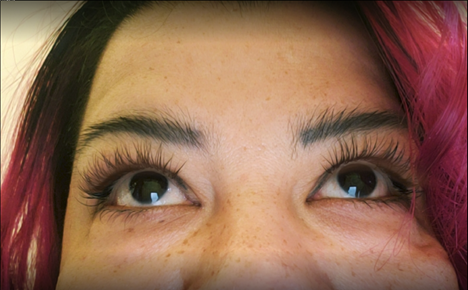 Hailey Oliveri
5/5
Feb 2018
They absolutely deserve a 5-star rating. I've been a customer for over a year now and I haven't had a single complaint. I highly recommend Nicole, Alyssa, and Gianna, but haven't had a complaint about any other stylist I've seen. The facility is extremely clean, the staff is always so sweet, and the lashes themselves are well worth it, I'm getting compliments all the time on how natural they look. I drive half an hour to get my lashes done because they truly are the best around.
Thank you to everyone who left us these amazing reviews!
Would you like to leave one of your own? Click here!