Connect with us!
Beautiful Eyelash Extensions In Woodbury, NY
---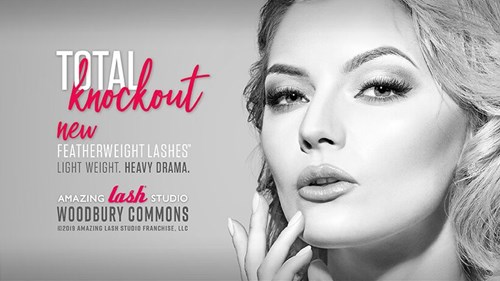 Featherweight eyelash extensions available now.
Are you ready for your lashes to reach new heights? Amazing Lash Studio has lengthened its eyelash extension services to Woodbury, NY. We are located at 885 Jericho Turnpike, Woodbury, NY 11797 next to Ruby Asian Bistro and the Capital One Bank. We have appointments available evenings and weekends, making it convenient to fit amazing lashes into your busy schedule. Amazing Lash Studio Woodbury is here to simplify your beauty routine and have you feeling and looking your best with our all-natural eyelash extensions.
Get ready for the head-turn you've always dreamed of with Amazing Lash Studio Woodbury Common. If you need a full-set or an eyelash refill, our lash stylists are here to provide you with the perfect set that meets all your beauty needs. Our mission is to empower the women who walk into our studio to be the sexy, playful, flirty, and even bold woman they've always been or wanted to be! Whether you come into our studio weekly or just
come in for a special occasion, we want you to leave looking and feeling your best.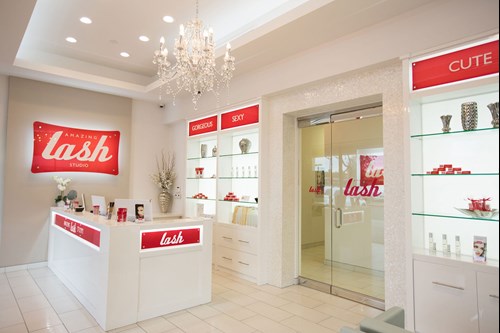 Ready to upgrade your look?
Our $89.99 introductory offer for a full set of eyelash extensions will allow you to achieve the longer, fuller lash goals you've been waiting for. Our lash stylists will accompany your first visit with an eyelash style consultation to customize your lash style and accomplish your desired look. With four unique eyelash extension styles, Amazing Lash eyelash extension studio has what it takes to achieve any look you want. Our lashes vary in lengths and thickness to enhance your existing natural look and transform your wink into something truly amazing! And the best part about our lashes? They are so lightweight and comfortable that you can claim them as your own!
Once you discover the effortless beauty eyelash extensions deliver, you'll be wondering how you ever lived without our lashes. Want to save more on your lash maintenance? Amazing Lash Studio makes it easy for you to join our membership program. Our members receive priority booking, studio rewards for every visit, and savings up to 35% off regular prices on refills and so much more.
Call our studio for more information on an Amazing Lash Studio membership today!