Amazing Lash Studio Orland Park Reviews 
We have the best clients! Thank you all for your support.
Amber C.
5/5 stars
May 2017
I came in with a lot of damage to my real eyelashes from previous fake eyelashes I had gotten from a nail salon, so I didn't have much to work with, but the girl that did mine did a nice job at filling in the gaps and making my lashes look natural but glamorous. She was extremely gentle, I think at one point I was even falling asleep! She gave me tips on how to care for them after I leave and suggested products to use. It's really clean from what I could tell too. It's a little expensive and they will try and sell you products but my experience was great and I won't mind coming back a few times until my natural lashes are back in action.
Esmerelda A.
5/5 stars
April 2017
I have used different kinds of mascara to enhanced my lashes and none of them did the trick, so I convinced one of my good friends to try it with me and she loved them so much that we both signed up for the monthly "membership". I love my lashes and now I go there every 3 weeks to maintain them and couldn't be more happy. You can't beat the initial price of $79.99 compared to other places that charge $250.00 initially and that's with a discount. I couldn't spend that much money on something that I wasn't sure I was going to love or hate, so if you just want your lashes to look natural and beautiful try them out.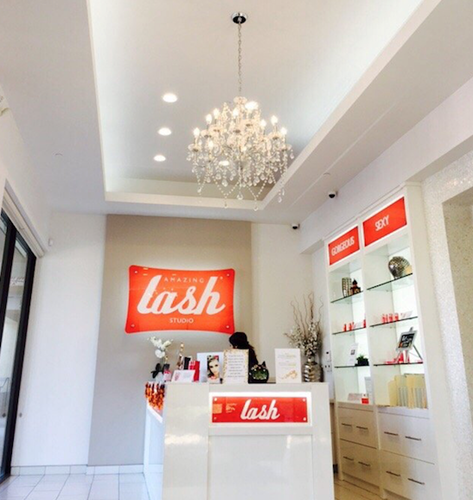 Nikki M.
4/5 stars
March 2017
Did an amazing job even on the fill in!
There is more lash love where these reviews came from, read more here!  
Want to share your love for Amazing Lash Studio Orland Park?