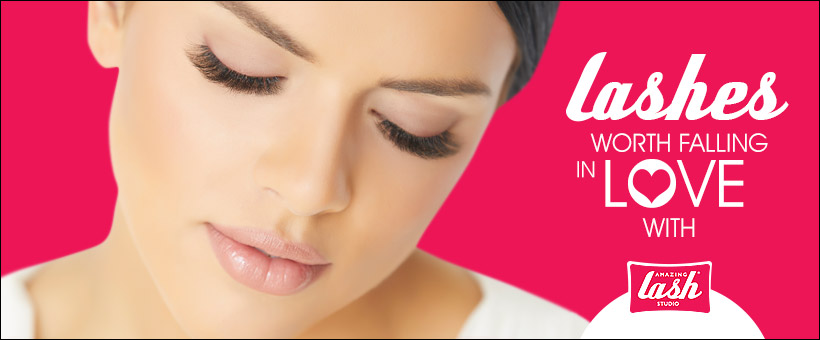 Bat Your Lashes This Season
Want the fall runway look everyday? Amazing Lash Studio Downtown San Diego semi-permanent eyelash extensions make the natural-looking beauty routine achievable! Our lashes make beauty truly effortless. Wake up looking amazing, and you will be ready for the day with little-to-no makeup needed. Longer, fuller, and thicker eyelash extensions compliment your own lashes and are so lightweight that you forget you are wearing them! Looking to add some flair to this year's Halloween costume? Our eyelash extensions are the perfect way to enhance your look. Your first set is only $89.99. So what are you waiting for? Beautiful, low-maintenance lashes are only an appointment away! Schedule your appointment today at Amazing Lash Studio Downtown San Diego.
Follow Us on Social
Beautiful Eyelash Extensions in Downtown San Diego
Amazing Lash Studio Downtown San Diego brings low-maintenance, unique eyelash extensions to the Downtown San Diego area. Amazing Lash Studio is here to make your life and your beauty routine simpler with our natural lash extensions. Our Downtown San Diego eyelash extension studio is located at 1332 G St Suite 102/103, San Diego, California right next to MAK Cleaners. We're open evenings and weekends so you can fit beautiful lashes into your busy schedule.
Get ready for show-stopping eyelashes with Amazing Lash Studio Downtown San Diego! Whether you need a full-set of lashes or an eyelash refill, our lash stylists will provide you with the perfect set to meet your beauty needs. Our mission is to empower women to be the sexy, playful, flirty and even daring woman they've always been or wanted to be! Whether you come into our studio weekly or just visit for special occasions, we want you to leave looking and feeling your best.
Download The Amazing Lash Studio App
Ready to upgrade your natural eyelashes?
With our introductory offer of $89.99 for a full set of eyelash extensions, you'll receive the longer, fuller lashes that you've always wanted. Your lash stylist will conduct a style consultation during your first visit to customize the lash style that will best suit your desired look. Our eyelash extensions come in four unique styles, allowing you to achieve the exact look you want. They are customizable to every look and vary in length and thickness to enhance your natural lashes, transforming your look into something amazing! The best part about our lashes is they are extremely lightweight. You'll forget you even have them!
Once you experience the impact our eyelash extensions have on your morning routine, your look, and your confidence, you'll wonder how you lived without lash extensions! Want to save more on your lash maintenance? Amazing Lash Studio Downtown San Diego makes it easy for you to become a member. Our amazing members receive priority booking, rewards for every visit and savings up to 50% on specialty lashes and so much more. Call our Downtown San Diego studio for more information on an Amazing Lash Studio membership today!