Amazing Lash Studio Los Olivos Reviews
Our clients really are amazing! See some of the reviews that we have gotten recently on Google. Want to leave one of your own?
Marisol Garcia
5/5 Stars
March 2018
I absolutely LOVE Amazing Lash Studio! I was extremely hesitant when I made my first appointment, but the staff is so friendly and made me feel extremely safe and confident. I can honestly say these lashes changed my life! I don't spend a long amount of time putting makeup on in the morning anymore. I wake up, wash and brush them, and go on with my day. It's as easy as that! And their new volume lashes are to die for! I'm so glad I found Amazing Lash Studio :)
Lourdes Bray
5/5
June 2018
I am very pleased with this location. I have been coming here for four months and I love it. I have the VIP memebership and its well worth it. Yaritza and Brenda do great work on my lashes and are very professional. Samar and Ebony are very friendly and helpful at the front desk. Great experience overall. I highly recommend.
Amanda Pitman
5/5
March 2018
What's up lashes!?!?!
I went in for a correction and came out looking flawless. Kaycee knew exactly what to do and really did an amazing job. She listened to what I wanted and 100% delivered. Everyone at Los Olivos is so friendly. I honestly have always been hesitant to get lashes, had a bad first experience, and now have had a lovely second experience! I am happy to say that I will be returning for every single refill that I need from now on.

Thanks so much, Amazing Lash! & most of all, a HUGE thank you to Kaycee.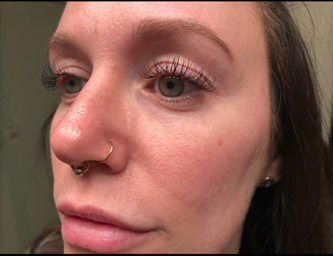 Make sure to leave a review for us any time.