Amazing Lash Studio McDowell Mountain Ranch Reviews 
We love our clients. Thanks for being truly Amazing! 
Jennifer S.
5/5 stars

I had an amazing experience with Marissa and the lady who checked me in. I am so happy that I found Amazing Lash Studio! Can't wait for my next appointment.
Sally Mantee
5/5 stars

The studio is gorgeous, clean and inviting. The reception area is bright and comfortable. The staff at the front desk were friendly and attentive. My artist Suny gave me a great set of lashes using the Natural style. I loved the result and will be coming back.
Victoria S.
4/5 updated to 5/5 stars

Fabulous service here at this location ! It's always so clean and tidy in the lobby, bathroom & lash rooms.
Shelby at the front desk is so sweet and friendly, very attentive and always remembers my name.
Every time I come here I know I'm in for a real treat, it's so close to my home, very convenient hours
M-F 9am / 8pm. Sat 9am / 7pm. Sun 10am / 6pm
I highly recommended the lash wand that they sell it comes in so handy and is only $18 it's a mini brush for your gorgeous lashes!
4 styles to choose from: Natural, Cute, Sexy, and Gorgeous
It's definitely an upkeep but 100% worth it. Thank you Amazing Lash Studio for making me feel so Fabulash!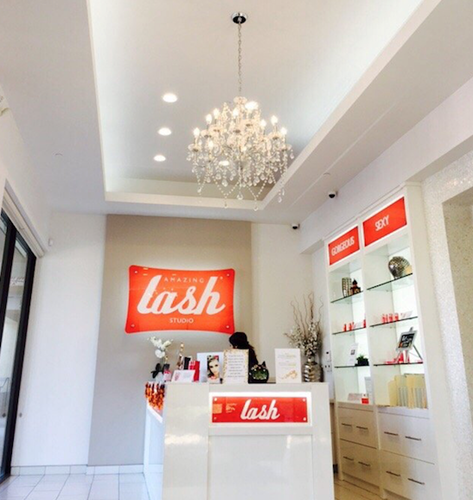 Gabi E.
4/5 stars

I've been mulling over the idea of eyelash extensions for a year now and I finally decided to just go for it, and boy am I glad I did!
I came here and did the introductory offer for a full set. I started with the natural set and went from there (I seem to go fuller and longer each time I visit) I've have a couple people do my fills, Jamie and Paloma. Both are amazing! The studio is quiet and clean.
If you follow their instructions, your lashes will stay intact pretty well. Once you've decided that you like having lashes and want to keep them up, I highly recommend signing up for the membership, as it will save you a lot of money.
Tip: if you're going for the first time, be prepared to be laying there a good two hours for your first consultation and application. Fills are easier, and you can be in and out within 45 mins to an hour!
There is more lash love where these reviews came from, read more here!  
Want to share your love for Amazing Lash Studio McDowell Mountain Ranch?