Eyelash Extension Pricing
At Amazing Lash Studio Chandler Mall, your first full set of eyelash extensions is just $79.99! We want to make it affordable to maintain your look because we know how addicting eyelash extensions can be. As a member at Amazing Lash Studio, you can see how flexible and affordable it is to maintain beautiful lashes.
Our Twice as Amazing Maintenance Program will help you keep that full, lush look while saving you money.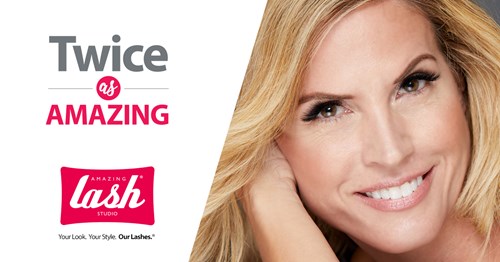 Amazing Lash Studio Chandler Mall Pricing Chart
| | | |
| --- | --- | --- |
|   | Non-Member    | Member     |
| Replacement Full Set | $250 | $89.99 |
| Additional Refills | $79.99 | $55.99 |
| 30 Minute Touch Up | $49.99 | $35.99 |
| Lash Removal | $35 | $30 |
| Lash Add-On Services: |   |   |
| Volume Lashes (Full Set) | $35 | $20 |
| Volume Lashes (Refill) | $20 | $15 |
| Volume Lashes (30-Minute Touch Up)   | $15 | $10 |
| Volume - Full Set-3D Lashes  | $55 | $35 |
| Volume - Refill-3D Lashes  | $30 | $20 |
| Volume - Full Set-6D Lashes  | $65 | $45 |
| Volume - Refill-3D Lashes  | $35 | $25 |
| Volume - 30 Minute Touch-Up Lashes  | n/a | n/a |