LASH b[Log]: Love Your Self(ie) This Valentine's Day
Tuesday February 13, 2018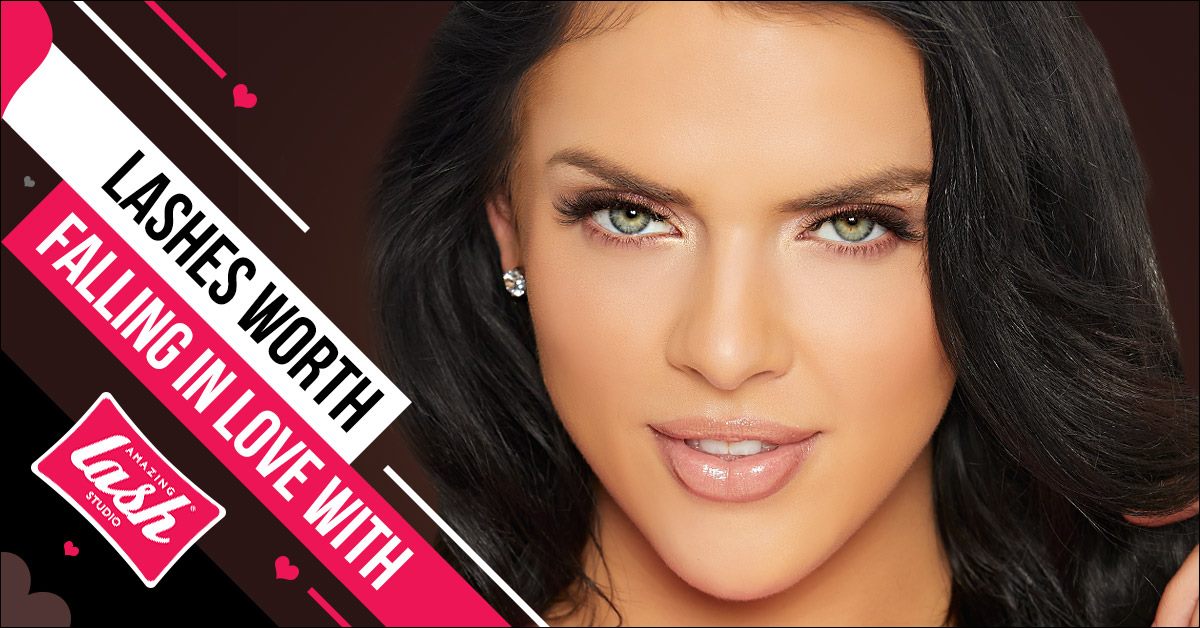 It's February and that means love is in the air — whether you are in a relationship created by Cupid himself or proudly basking in your independence, the true spirit of Valentine's Day begins with self-love.
One way women are practicing self-love is by taking time out to care for themselves, including meditation, working out, reading a good book, traveling to wellness retreats, taking a bubble bath, sipping a glass of wine or nibbling on some dark chocolate.
Another self-love favorite includes booking beauty appointments for manicures, pedicures, a new haircut or color, a massage, Botox, fillers or eyelash extensions. In fact, the latter is becoming one of the most sought-after services due to its non-invasive, yet highly transformative effects — eyelash extensions allow you to wake up beautifully every morning, saving time on your makeup routine while boosting your confidence.
Are you looking for the perfect way to show yourself some love and attention this Valentine's Day season? Start by booking a pampering eyelash extension appointment at Amazing Lash Studio. Your lash extension application takes place in a private suite on a massage table, where you'll relax with your eyes closed. Go ahead and take a catnap while your Lash Stylist meticulously attaches each light-weight lash extension to one of your own upper lashes with pharmaceutical-grade adhesive — that way, you'll catch a few extra winks and awake to longer, thicker and more voluminous eyelashes that will catch everyone's attention.
Every woman can be Valentine's Day ready with a longer, fuller, natural-looking lash line thanks to low-maintenance and long-lasting eyelash extensions. With four patented lash styles to choose from — Natural, Gorgeous, Sexy or Cute — you can tailor your look based on your personal preferences. Then, on February 14, you'll be ready for the celebration of your choosing:
1. Galentine's Day:
Who needs a date? Grab your favorite single gal pals and share some laughs at a comedy show, check out the latest chick flick (bonus: without mascara, you won't have to worry about raccoon eyes after a touching scene), or get dressed up and enjoy a fancy dinner out. If you have a big enough group, set up a Secret Valentine gift exchange, and buy each other decadent chocolates, framed pics of your last girl's night out, an Amazing Lash Studio gift card, or silky pajamas.
2. Date Night:
Whether the man of your dreams or a blind date has invited you to dinner, it's bound to be an evening to remember. With February 14th falling on a weekday, you might find yourself short on time when getting dolled up after a long workday. No worries: Simply dab a little blush on your cheeks, a shimmery gloss on your lips, and slip into your trusty little black dress. You can be ready in five minutes flat thanks to your new, effortless beauty routine because you no longer need as much makeup to look glamorous.
3. Alone Time:
So you're home with your favorite furry friend, watching Netflix and applying a pore-cleansing face mask — hey, there's no shame in spending V-day solo! As you wipe the mask away, take note of your glowing skin. It could be in a commercial, right? When's the last time you took a selfie and decided to skip the full face of makeup and fancy filters? If it's been a while, it's time to reacquaint yourself with your natural beauty. Go ahead and snap that au naturel selfie — your thick, dark eyelash extensions will leave everyone on social media wondering your secret for such amazing lashes. Don't be shy: Love your selfie! And everyone else will, too.
Love Your Lashes: Book Your Appointment Today

They say beauty is in the eye of the beholder. Well, behold, ladies! Gorgeous, natural-looking lashes are within reach this Valentine's Day. Call the Amazing Lash Studio nearest you to book an appointment today. Our studios are open evenings and weekends to fit seamlessly into your busy schedule.
---